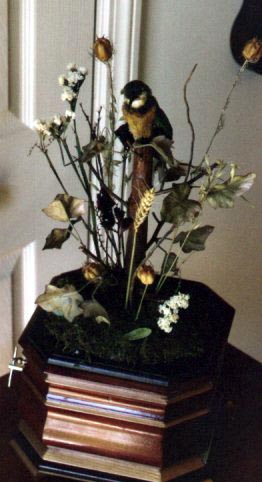 My version of a Bird In The Bush!

I was in an antique store and I found one of those tired old Victorian displays with two Bee Eaters.
I had always wanted a Bontems Bird Bush, but could never afford it.
So I decided to have a go at building one of my own.
I took a different approach to the base in constructing it of Walnut.
The bush is approximately 21 inches tall.
His head and tail and beak all move. He has a very nice song. I am going to try to put a portion of the song on this page.
I am better at building mechanical pieces than building a web site!