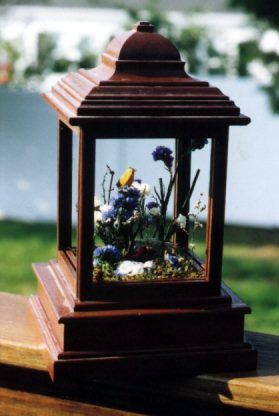 This piece was a bit of fun.

I had the case sitting around for a while. I originally built it to be used as a clock. I recently finished a Bird Bush and thought that the bush was too large for my small house so I decided to build a miniature.
The bird in the garden flaps his wings and turns.
When the start button is depressed he begins to sing while a small light in the top of the case lights the garden. After about 20 seconds of singing the song stops and the light goes out.