Quite possibly Houdins' most beautiful effect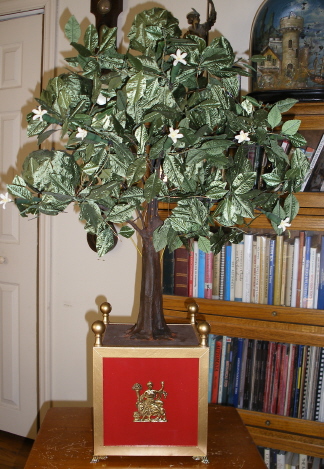 When this effect is performed properly, it truly is magical.
A performer can take this effect to many levels. Everything from a dollar in the Orange to a magically re-appearing ring. The flowers on the tree bloom and the lower 4 Oranges grow. A fifth Orange on the top of the tree appears and splits in half. Inside the Orange is a borrowed handkerchief that is presented by two flapping Butterflies.